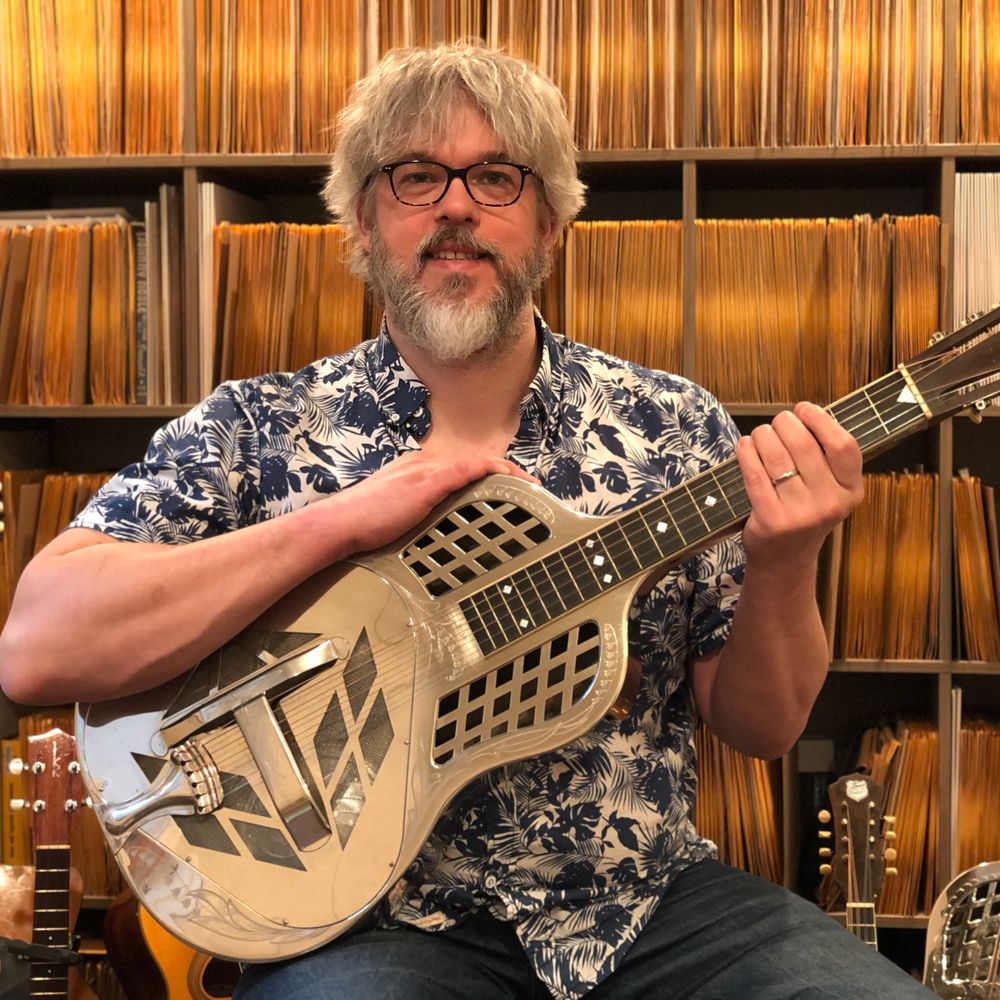 Book My Bands!
"Hot Hawaiian guitar meets Jazz à la Django!"
I offer a wide range of exciting eclectic sounds to fit your event perfectly! I have a Hot Hawaiian / Jazz Novelty combo, a French Gypsy Jazz band, and a Western Swing / Classic Country band. My groups have performed worldwide in a wide variety of concert settings including theaters, outdoor summer festivals, jazz clubs, university and city concert series, house concerts, and more. I have had years of experience with professional performance situations and always present a lively and compelling professional show which pleases both the audience and presenters!
I have also had extensive experience performing at a wide range of weddings, corporate events, private parties, and gatherings of every kind! I can offer duos, trios, or larger bands depending on your needs. I perform a wide range of music that is perfect for cocktail hours and more powerful danceable jazzy styles that will get your guests moving!
I would be happy to discuss the details of your event and work with you to offer your guests a truly unique experience. If you would like to add some exciting and unique music to your schedule roster please Contact Me!
Check Out My Bands Here:
Christo's Novelty Combo
Caravan
The Driftless Plowboys
Antique Aloha Live!
For all concert bookings and private event inquires please contact:
Christo Ruppenthal
Phone: (608)217-2758
Or simply Email Me!
CLICK HERE to listen to recordings
Check out my Bio Page for more details
Check out what folks are saying in my Press Room!
Have a look at my Past Performance Experience
"We had the pleasure of having Christo play at our annual Poverty Matters Conference in La Crosse. He provided a warm, welcoming environment for our attendees during breakfasts and lunches as well as during breaks between workshop sessions. His blend of acoustic and steel guitar was captivating, but not overwhelming. A perfect fit for a conference. We had multiple attendees' comment on how cool it was to have live music at a conference as opposed to the stale musak that it typically played at conference. I would highly recommend him for any event you are putting together. Thanks Christo!"
Tom Behnke
Operations & Outreach Manager for WISCAP
"I have the opportunity to work with many performers throughout our season. Caravan is such a pleasure to work with. They are a professional group of musicians. We sometimes need to present a performance based on the event and they are creative and extremely flexible. They make the work I do very fun and our audiences enjoy them!"
Mary Lou Krase
Community Programming for Overture Center for the Arts
"Fantastic! Everyone I spoke to at our wedding thoroughly enjoyed your music. You wouldn't believe the number of our guests who said they thought it was the perfect music to accompany our wedding celebration. And they meant it, I could tell by the excitement in their voices. As a musician myself, I was impressed with both the virtuosity of the individual musicians and the accessibility of the music. Amazing! I will definitely recommend Caravan to anyone I know who needs music for their wedding reception or for any other function."
Bryan Z
Happily Married Man